Teen Braces
Increase your confidence with a straighter smile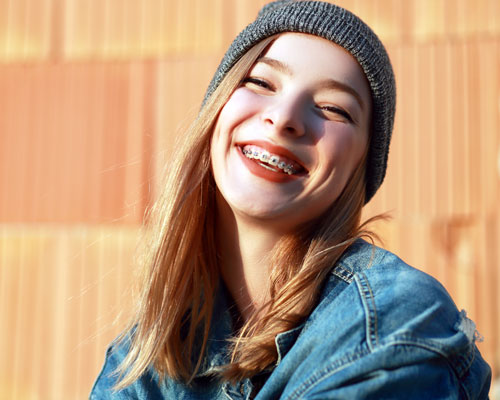 Yam Dental is proud to provide gentle, respectful, and comprehensive orthodontic and braces care to teenage patients in Newmarket and beyond. Making braces an easy and less scary experience, our team will be sure to ease your teen's worries and concerns.
Improving Self-Esteem
A healthy and beautiful smile can improve self-esteem and overall confidence. At Yam Dental, we understand that teenage years can be an overwhelming time and we are here to help you improve your smile and make you feel more at ease with your teeth.
Teen Teeth
During teenage years, most of the adult teeth are present and the jaw is growing rapidly. This is usually the best time to start comprehensive orthodontic treatments. Full braces are used, sometimes in conjunction with functional appliances, to move teeth, correct bite, and to align the jaws in proper position.
Treatment Plan
At Yam Dental, we understand that each orthodontic patient is unique, and we are committed to providing a personalized and comprehensive treatment plan for each patient. Our office offers affordable payment solutions for all our orthodontic patients depending on the complexity of the case, the duration of treatment and the budget of our patients.
Contact us, Yam Dental at (905) 836-0836, today for a no charge consultation so that you can discuss your dental goals with our dedicated and professional team.