All Porcelain Crowns
Stabilize the structure of your tooth with a porcelain crown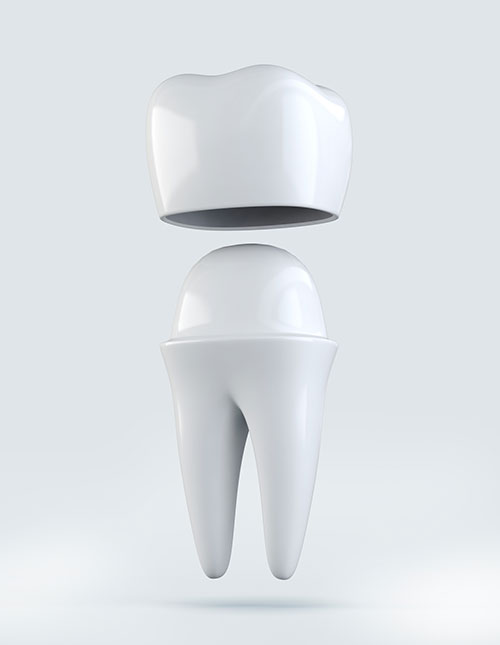 When the structural integrity of a tooth has been compromised, the best and most effective solution for improving the look of your smile is the placement of a crown.
What Is A Crown?
A crown is an artificial tooth that is applied over a damaged tooth or to cover an implant. Crowns are cemented to natural teeth or implants to fill and complete your smile.
Porcelain Crown Durability
Advancements in the science of dentistry have now allowed crowns to be made of all porcelain and to still have the structure and strength of older metal core crowns.
Finding Your Match
The tooth-coloured material is translucent like the enamel of your natural teeth, and the size and shade can be carefully matched to complement the rest of your smile, restoring aesthetics as well as tooth structure and strength.
Look no further; call Yam Dental, your Newmarket dentist office at (905) 836-0836, for a no charge cosmetic consultation for you teeth.